Golfclub Budersand Sylt
18 Hole
Golfclub Budersand Sylt
Fernsicht 1, D-25997 Hörnum/Sylt, Germany
Phone: +49 4651 4492710, Fax: +49 4651 4492711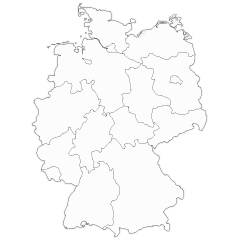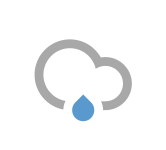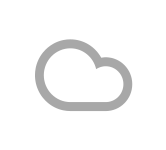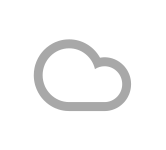 5-day forecast
The area of about 73 hectares around the Budersand Dune north of the yacht harbour and at the heart of the borough Hörnum captivates because of its typical links course landscape. Undulated fairways, pot bunkers and impressive dunes with a multitude of heath areas make playing on this 6000 meter long golf course alongside the sea a real experience. At the end of a game, a dream-like view over the entire golf course and the sea awaits you in the club house, where you will also find the Restaurant Strönholt.
18-Hole Course
Opened in 2008. Design: Rolf-Stephan Hansen. Style: Links.
Terrain: Flat - Slightly undulating with water hazards
Technical difficulty: Hard
Scorecard
| Tee | Par | CR | Slope | Length |
| --- | --- | --- | --- | --- |
| White (Men) | 72 | 74 | 139 | 6020 m |
| Yellow (Men) | 72 | 73.5 | 139 | 5915 m |
| Blue (Men) | 72 | 70.7 | 133 | 5403 m |
| Blue (Women) | 72 | 76.9 | 141 | 5403 m |
| Red (Women) | 72 | 76.1 | 144 | 5292 m |
| Orange (Men) | 72 | 68.4 | 129 | 4965 m |
| Orange (Women) | 72 | 73.6 | 133 | 4965 m |
18-Hole Course
Visitors are welcome every day.
Advance booking is essential.
A valid handicap certificate from player's home club is required.
Handicap limit: 36
VcG-Players are admitted.
Etiquette
Softspikes recommended.
No dogs allowed.
GPS devices approved.
18-Hole Course
Green Fee
Mon - Fri
Sat, Sun, Holidays
May 15 - September 14, 2014
18 Holes

90 €

90 €

9 Holes

45 €

45 €
Juniors under 18 receive a discount.
Club Amenities
Clubhouse
Conference room
Locker rooms
Birdie card
Club accepts credit cards
Beverage Cart
Restaurant
Restaurant Strönholt
Phone: 04651-4492727, Fax: 04651-4492728
info@stroenholt.de
Credit cards accepted.
Rentals
Clubs for hire
Trolley for hire
Electro-trolley for hire
Electro-cart for hire
Golf tuition
Sascha Georgi
Phone: 04651.4492710
General Information
Founded: 2005
Membership: Available
Personnel
Title
Name
President

Claudia Ebert

Managing Director

Werner Rudi

Club Manager

Dirk Hinrichsen

Head Pro

Sascha Georgi

Course Manager

Jim Ellis

E-mail
Restaurant Manager

Quirin Brundobler
Most Recent Reviews Excellent
5.0 of 5 starsReviewed September 28, 2013
The fact that the golfcourse appears to be 100 years old is emense praise. I have played many of the great british links courses and Budersand is as good as most of them, the first true links course in Germany is an absolute gem, congratulations to Frau Ebert and the team, the course and the wind battered me (and my score) but I still loved it, traditional golf at it's finest. THANKYOU Automatic translation
Original version
5 * earned
5.0 of 5 starsReviewed September 14, 2018
Whether that's 100% left, whether it's the best place in Germany or not, or the bunkers are misaligned or not - it was just CLASS here!!!
I played the course for the Twiglight tariff and finished before nightfall. It was an experience!!
I would have wanted really strong wind, as my friends had gefeixt, but there were a maximum of only 10km / h.
Had short-term material problems that were solved quickly by the management. Thanks again.
Have played another place on Sylt, but I should have saved me and Budersand play again.
I`ll be back...
Translated by Google. Automatic translation
Original version
Overrated? Definitely yes
2.0 of 5 starsReviewed July 11, 2018
So if that should be the best place in Germany, then we would like to play no more space in Germany... We have played the course in June in the best weather conditions and the result of a close lap over Par and are still extremely disappointed.
The reason: The place should be a great, no even the best link course, with everything that goes with it; speak exciting layout, high rough, pot bunker, inclusion of the natural elements as the ever existing wind, etc. So far so good.
But to the place is said that the layout is boring, you know a train, you know all the tracks. The fairways are wide and despite the wind scarcely any problems from the tea boxes; you just have to master the teashot. The greens are slow and anything but consistent; And for this full green fee is required... because even the Navy Golf Sylt had better greens. The pot bunkers are not always aligned in the intended game direction on the high side, that is sometimes the elevations of the walls are aligned to the side. What's that about? Also, the fairway is not worthy of the claim of the "best golf course". Divots, Kahlflächen and care deficiencies predominate.
We can not understand why the course should be the best in Germany, maybe the golfers who say that have a very small golfing horizon, but we know that even if we want to play a link course we would prefer Yas Links in Abu Dhabi would play. Our conclusion: The golf club Budersand is truly not the best place in Germany, much more a completely overvalued former sheep pasture on which just 18 holes have been dug, in which then 18 flags were put.
Translated by Google.
Been to Golfclub Budersand Sylt? Share your experiences!
Write a Review