4 stars
Le Château de la Bégude
Opio, Francia
7 Nights & 5 Greenfees
Fechas:
| Fecha | En habitación doble | En habitación individual |
| --- | --- | --- |
| 23.8. - 25.10.2020 | desde € 1160,- | desde € 2000,- |
| 26.10. - 21.12.2020 | desde € 643,- | desde € 1021,- |
| 22.12.2020 - 9.1.2021 | desde € 1328,- | desde € 2336,- |
Precios por persona.
This package can also be booked with a better (higher) room category:
desde €643,- por persona en habitación doble
En el corazón de la Côte d'Azur, marcado por la vitalidad y la actividad, despertará su curiosidad para conocer y experimentar Le Château de la Begude. Es un lugar muy tranquilo, pacífico y muy bello con sus alcornoques centenarios.
Aquí la simplicidad es lujo. Su maravilloso pasado se une a su ambiente contemporáneo y provenzal. El castillo, recientemente reformado, se encuentra situado frente a un hermoso parque y frente al campo de golf muy bonito y ondulado de Opio-Valbonne.
Nearest Airport
Niza (NCE) - 22 km, 28 min
Opiniones de los huéspedes
100% verified reviews from Albrecht Golf Travel clients
Traducción automática
Versión original
La segunda estancia
3 marzo 2020
Muy buen hotel, campo de golf bien cuidado, relación precio / rendimiento del restaurante no es bueno
Traducido por Google.
Traducción automática
Versión original
Elegante hotel de golf con hermoso campo de golf y modernas habitaciones.
9 octubre 2019
Elegante resort en medio del campo de golf, habitaciones modernas y agradables.
Restaurante con buena comida, pero muy pequeño, menú consistente. El personal muy amable.
Campo de golf agradable, pero muy ocupado (vueltas lentas)
Traducido por Google.
Traducción automática
Versión original
Servicio:
28 mayo 2019
En la sala los vasos usados no se renuevan. En el desayuno hay muy pocas mesas, primero hay que ponerse en contacto con el personal para conseguir los manteles, la máquina de café se servía diariamente sin agua o no se mantenía, los huevos fritos a pesar de la solicitud repetida muy poco frita, sin sal o pimienta sin solicitud, lástima, un lugar tan hermoso En un bello entorno. La comida en el restaurante era muy buena.
Traducido por Google.
Miércoles

21°C
Jueves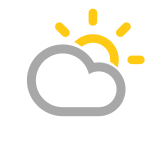 22°C
Viernes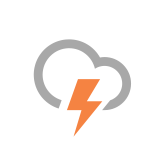 22°C
Le Château de la Bégude
Golf d'Opio Valbonne, Route de Roquefort-Les-Pins, F-06650 Opio, Francia