5 stars
Spa & Hotel Terme Esplanade Tergesteo
Montegrotto Terme, Italia
7 Nights & 5 Greenfees
7 nights with breakfast buffet in a Deluxe Room North
à la carte dinner with appetizers and homemade desserts buffet
5 greenfees to choose from Golf Club Padova, Golf Club Frassanelle or Golf della Montecchi - weekdays
Use of bathrobe and bath towel
Acess to the spa area
Access to the thermal- swimming pools
W-Lan
Parking
You can book also all room types with south view with a supplement.
Fechas:
| Fecha | En habitación doble | En habitación individual |
| --- | --- | --- |
| 10.1. - 27.3.2021 | desde € 1295,- | desde € 1561,- |
| 28.3. - 11.4.2021 | desde € 1367,- | desde € 2277,- |
| 12.4. - 17.12.2021 | desde € 1295,- | desde € 1561,- |
| 18.12. - 28.12.2021 | desde € 1367,- | desde € 2277,- |
Precios por persona.
Pools & SPA: The indoor and outdoor pools are open and all the whirpools are functional; thanks to the use of innovative newly acquired chlorination systems, we guarantee the total elimination of every virus in the water. All the relaxation areas offer the possibility to relax on comfortable deckchairs or chaise longues suitably spaced. At the moment the SPA Emotion Zone is not open. The panoramic Finnish sauna at RoofTop54 can be used respecting the right distances. The Aufguss Rituals are currently sospended. The access to the SPA will be limited to a restricted number of Guests in order to maintain the peace and harmony of the area. The staff will always be present to oversee people relaxation. A new indoor & outdoor delivery service is available for a pit-stop directly on the SPA-bed, without moving to the Bistrò54.
Please note:
The hotel is closed until 28.1.2021 (Closed due to renovation.).
This package can also be booked with a better (higher) room category:
desde €1295,- por persona en habitación doble

Nearest Airports
Venecia Marco Polo (VCE) - 58 km, 45 min
Venecia Treviso (TSF) - 69 km, 56 min
Opiniones de los huéspedes
100% verified reviews from Albrecht Golf Travel clients
Traducción automática
Versión original
Fantástico
28 octubre 2020
Una estancia muy agradable con interesantes campos de golf. Desafortunadamente, la cena solo es posible por la noche a partir de las 19.45 h. Algo inusual para nosotros.
Traducido por Google.
Traducción automática
Versión original
Relajante estancia de golf termal!
21 octubre 2020
La ubicación sur de una habitación superior es importante al hacer la reserva. En nuestro caso en el 4to piso con un gran balcón frente a la zona de la piscina, que es muy espaciosa y agradable, y ofrece desde baños termales hasta saunas y áreas solo para adultos.
Los dos somos vegetarianos y había algo diferente para nosotros que en el menú de la noche: ¡muy cortés y amable!
¡Todo está muy bien!
Solo jugué a Padua, p. Ej. Parte ya muy mojada.
Traducido por Google.
Traducción automática
Versión original
Volveremos...
29 agosto 2019
Hotel fue simplemente genial!
Traducido por Google.
Domingo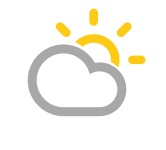 8°C
Lunes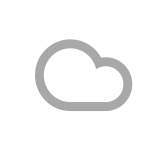 7°C
Martes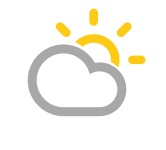 6°C
Spa & Hotel Terme Esplanade Tergesteo
Via Roma 54, I-35036 Montegrotto Terme, Italia