4 stars
Novotel Saint Quentin Golf National
Magny Les Hameaux, France
Discover the Novotel St Quentin Golf National hotel, only 18.6 miles (30 km) from Paris and 6.8 miles (11 km) from the Palace of Versailles. Ideal for a stay for golf or with family, this fully renovated hotel offers 131 air-conditioned rooms.

Nearest Airports
Paris Orly (ORY) - 30 km, 30 mins
Paris Charles de Gaulle (CDG) - 60 km, 55 mins
100% verified reviews from Albrecht Golf Travel clients
Automatic translation
Original version
Good
Reviewed August 11, 2018
Albatross in excellent condition with very friendly u. competent staff, unfortunately only very slow game possible (for two 5 1/4 hours!) Aigle you must not necessarily have played: sometimes very tight u. Dangerously located greens and tees. Connection of hotel and clubhouse optimally! Hotel convenient with good food menu.
Translated by Google.
Automatic translation
Original version
Expensive arrangement of Albrecht - bad value for money
Reviewed July 29, 2018
The so-called superior room was a normal standard room without much comfort. A superior room does not exist at Novotel. Sounds good at Albrecht - but does not meet the expectations at all. Will avoid Albrecht in the future.
Translated by Google.
Automatic translation
Original version
Absolute golfing experience
Reviewed June 16, 2018
There are no comments available for this review
Translated by Google.
Sunday

27°C
Monday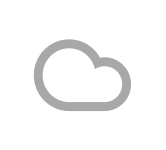 23°C
Tuesday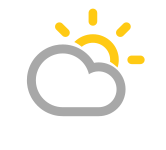 27°C
Novotel Saint Quentin Golf National
1 Avenue du Golf, F-78114 Magny Les Hameaux, France