4 stars
Falkensteiner Hotel & Spa Carinzia
Hermagor/Nassfeld, Carinthia, Austria
7 nights & Unlimited Golf
Dates available: 9.9. - 25.10.2018
Hotel is closed until 4/24/18
Starting times will be confirmed 2 weekes before arrivel
Other dates on request.
This package can also be booked with a better (higher) room category:
from €609,- per person in double occupancy (€ 798,- in single occupancy)
5 nights & Unlimited Golf
Dates available: 9.9. - 25.10.2018
Hotel is closed until 4/24/18
Starting times will be confirmed 2 weekes before arrivel
Other dates on request.
This package can also be booked with a better (higher) room category:
from €435,- per person in double occupancy (€ 570,- in single occupancy)
The Falkensteiner Hotel & Spa Carinzia beckons with a mild Mediterranean climate and unlimited golf. Guests can tee-off, pitch and put while enjoying the magnificent mountainous scenery of Carinthia. Only 4 kilometers away, the 18-hole golf course Gailtal offers all guests of the hotel daily a free greenfee. Other activities include Nordic walking, climbing, biking or just enjoying the impressive natural landscape. The Acquapura Spa offers a wellness and water park with indoor and outdoor pools and saunas. The hotel itself impresses with its modern architecture and natural elements, warm colors and a bright and spacious design, which create an atmosphere of well-being.

Nearest Airports
Klagenfurt (KLU) - 94 km, 1 hour 5 mins
Ljubljana (LJU) - 131 km, 1 hour 28 mins
Trieste (TRS) - 141 km, 1 hour 36 mins
100% verified reviews from Albrecht Golf Travel clients
Very good
Reviewed September 17, 2018
We had a nice holiday in hotel Carizia. Breakfast and dinner were good. Staff were friendly and helpful. Golf course and club house were fantastic. Unfortunately, the hotel needs a refurbishment area both inside and outside. The feed coverings in the room and the corridors were full of stains. A few things could also be improved around the pool. It looks a bit shabby there. All in all a great hotel. Price quality is good.
Nice hotel rooms excellent breakfast and a beautiful golf course. We would recommend this location and offer from you.
Reviewed August 1, 2018
Everything was close to perfect except dinner was not 4 star quality. Further as we had no children with us we were eating a bit later with the consequence that not all items were available anymore like the soup or dessert. We had the feeling the hotel wants to spare some money here. From Thursday on we had dinner outside.
Not as Good as Last Year
Reviewed July 5, 2018
Last year we stayed in a mountain view room and thoroughly enjoyed our stay. This year we upgraded to a Junior Suite but were very disappointed with the standard of the fittings. Stains were all over the carpets and curtains and furniture was "well worn" (patio chairs ripped).
Service in the restaurant wasn't as good; on the first night it was a buffet which was disappointing when we looked forward to waitress service. Also we were not happy with noisy children in the restaurant.
Housekeeping wasn't perfect, we had to ask for towels one day.
Then when we were checking out they tried to charge us twice for drinks we had one evening.
Golf course was really good but unfortunately the Gondola up the mountain wasn't running at the time we went this year.
I understand the Hotel is due for a refurbishment next year and it certainly needs it.
Friday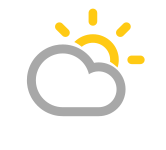 8°C
Saturday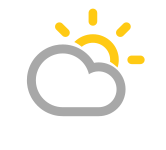 8°C
Sunday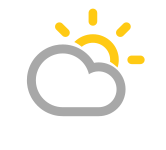 5°C
Falkensteiner Hotel & Spa Carinzia
Tröpolach 156, A-9631 Hermagor/Nassfeld, Carinthia, Austria