Modry Las Golf Club
18/9 Hole Public
Modry Las Golf Club
Mickiewicza 20, PL-73-200 Choszczno, Poland
Phone: +48 95 768 99 06, Fax: +48 95 765 18 21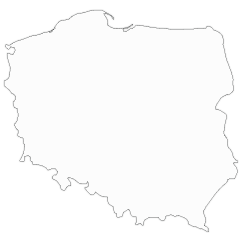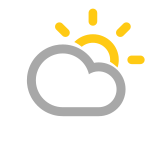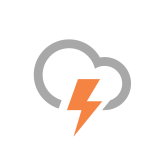 5-day forecast
Designed by the legendary Gary Player, Modry Las is ranked among the top 100 golf courses in Europe. Surrounded by lush forests, the 7,126-yard, par-72 championship course overlooks two spring-fed lakes in the idyllic West Pomerania region of Poland .
Modry Las is a naturally beautiful golf course in northwestern Poland, built on 321 acres (130 hectares) on gently rolling terrain, nestled between an oak, pine and birch forest and the untouched, spring-fed Radun Lake. The 18-hole championship course is the first to be designed by Gary Player in Central-Eastern Europe.
The course winds along the lake's edge and stretches around ponds, streams and fields of wildflowers. Fairways are marked by breathtaking stretches of landscape and strategically placed signature Gary Player bunkers.
Modry Las is rated one of the Top 100 Golf Courses and was built to be one of Europe's top courses.
After a day of golfing, you may want to relax in the Spa or try some of the originally produced wines in the historical palace, only 30 min drive. The German capital, Berlin is a comfortable 180 km drive.
18-Hole Course
Design: Gary Player
Terrain: Undulating with water hazards
Technical difficulty: Moderate - Hard
Scorecard
| Tee | Par | CR | Slope | Length |
| --- | --- | --- | --- | --- |
| Black (Men) | 72 | 74.7 | 137 | 6516 m |
| White (Men) | 72 | 73.4 | 134 | 6303 m |
| Yellow (Men) | 72 | 71.2 | 129 | 5866 m |
| Blue (Women) | 72 | 73.7 | 125 | 5442 m |
| Red (Women) | 72 | 71.2 | 120 | 5025 m |
Practice Facilities
Driving Range (20 tees, 4 covered)
Practice Area
Putting Green
Pitching Green
Chipping Green
Practise bunker
18-Hole Course
Visitors are welcome every day.
A valid handicap certificate from player's home club is required.
Handicap limit: 54
Etiquette
Softspikes required.
18-Hole Course
Green Fee
Mon - Fri
Sat, Sun, Holidays
Day ticket
Regular

PLN 155

(36 €)

PLN 199

(46 €)

Juniors under 18

PLN 100

(23 €)

PLN 150

(34 €)

Students

PLN 100

(23 €)

PLN 150

(34 €)
Driving Range
Monday - Sunday
Rangefee
free
Bucket (35 balls)

PLN 20

(5 €)
Club Amenities
Clubhouse
Birdie card
Club accepts credit cards
Bar
Snack Bar
Beverage Cart
Restaurant
Promenada
Phone: as per the pro shop, Fax: as per the pro shop
golf@modrylas.pl
Lunch can be ordered and delivered, or full sit down meals can also be arranged
Pro Shop
modry las
Phone: +48 667 710 410, Fax: +48 95 765 18 21
golf@modrylas.pl
English speaking reception
Rentals
Clubs for hire
Trolley for hire
Electro-trolley for hire
Electro-cart for hire
Caddy on request
Most Recent Reviews An eye opener
5.0 of 5 starsReviewed January 29, 2015
I played and stayed last July. The lodges were just opened and were very comfortable. The course rates as high as any new build I have seen in Ireland or the United States. The practice facilities were 1st class, I especially liked the pitching area. While the club house was not yet up and going, the temporary arrangements were very adequate, while the outdoor eating and drinking facilities were right up my alley.
It was a pleasure being facilitated to the local town restaurant overlooking the lake.
Overall the hospitality and welcome were very genuine and warm.
James Loughnane, Killarney, Ireland. Automatic translation
Original version
Great
5.0 of 5 starsReviewed July 9, 2015
I enjoyed the course very much. Toll created and playing very exciting. While it is a little built, such as the clubhouse and nice bungalows to stay. But this is all very manageable and the place itself is so embedded in nature, that one of them just at the entrance and at the Range will notice something. The place I play determined a few more times. Great!
Translated by Google. Automatic translation
Original version
Modrylas
4.0 of 5 starsReviewed June 5, 2015
We arrived after 6:30 hour journey from Esbjerg to choszchno in poland, modrylas golf had seen an we had Self little EXPECTATIONS dice since Gary player had been going on the pitch with his crew. We knew that the clubhouse would be finished so we had prepared ourselves for a large tent where checkinn would take place. Actually we had via phone call and asked if we could be there by 2 nights and the fine we promised that we could, however, they had booked for a tournament in three days so we had to take to settle for 2 days and 3 rounds of golf it all seemed a bit disorganized in relation to the runway publicity, so we had better see the field lead and see if it could make up for the unorganized part we met.

First we meet a great range where we beat a couple of buckets and get into conversation with the Scottish Pro on the spot, funny guy who can easily get to chat with and who love to use the word fucking :) that word comes to definitely to use more on the round after a talk with him :).

The tees we meet is amazing. Short cut and solid, large and leveled so you get a good stance. The views from most holes are wildly good, the scenery is really beautiful and bunkers are fantastic and large edges around so they are hard to get up off despite a flat bottom, but they look meeega well out on the pitch! We three guys agree that there is a boring hole on the course, we also agree that the hole 2 is the track's finest, a par5 hole where to turn for the right side of the fairway to get well and get just a fairly battle for the green, green was only hit by one of us in 3 rounds (for 2 stroke) that resulted in an eagle putt, however, with a birdie on.

The first 9 holes is difficult, however, is the last 9 by no means easy, maybe hole 10 runway lightest however. The course offers several Greens with water in front and beautiful stone setting, swans, frogs, deer, eagle and vulture was also on the field while we looked at nature. The fairways were stunning, short cut so you could really get sued on the ball well with backspin on the green, the ka we like :). Greens were on the first day best, roughly the speed and smooth so we rolled many puts in, really do not think we miss anyone under 1.5 meters.

There are almost no weeds in the grass, can not remember when we've come across a dandelion or thistle. A little moss between the short cut fairway some places, however Nothing that affects the three rounds we play.

I think we all three agree that this track is absolutely fantastic, and we also talked about that Denmark might not have a course that can compare with this, designed and Nature was outstanding, it is from people who have played a lot of good lanes through time (Budersand, Hillsgc, golf delsur, evian, halmstad, Esbjerg, Silkeborg, Holstebro, Lübker and many more)

So fear not the perhaps slightly defective organization, book and get booked with confirmation by mail, then in the price get a crazy good experience, we bought food and drink on the pitch it costs nada, 3 rounds of golf, accommodation, food and drink 400 zlothy per person (it is satme cheap). But possibly purchase bake bread in Liddle in the city and a little instruction to as the food you order can not be considered quality of some degree (breakfast too).

We also met the owner and one from Gary players design team, the plan is to Gary player comes to the opening of the clubhouse in either 16 or 17, so that we expect when having to be there;). Nice people, however, are only a few English which Self is a minus but we did us fine.

We give golf experience 8 out of 10 balls, there must be room for improvement. Hills gc in Sweden is 9 and has completed clubhouse it counts Self up.
No Danish courts come over 7 in our book, so expect a good course that is very difficult from white if your driver is not good on the day.

Jacob played the field in pairs with five birdies on the first round, then it was only worse in 2 and 3 round Thomas played +9 in the first round and worse in 2 and 3 round I played +14 in the first +15 in the second and three rounds of talks I do not like.

Our hcp is 4.3 to 4.3 and i 6.6.
Translated by Google.