Lo Romero Golf
Ctra. Orihuela. Km 29, E-03190 Pilar de la Horadada, Alicante, Spain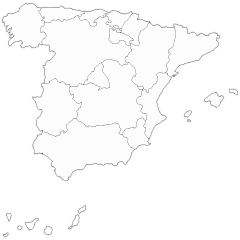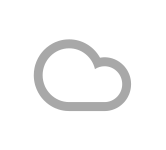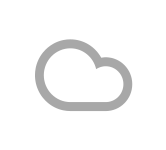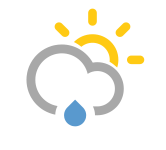 5-day forecast
This is an amazing location, by the Mediterranean coast, next to the Mar Menor Sea with a mild climate, beaches, small ports and a happy and easy atmosphere. In Pilar de la Horadada, Alicante, and easily accessible, Lo Romero Golf is a very special 18-hole course. Its varied and meticulous design adjusted to the gentle relief and Mediterranean vegetation makes it a nice round to play on this course and the ideal place to practice this sport.
18-Hole Course
Scorecard
| Tee | Par | CR | Slope | Length |
| --- | --- | --- | --- | --- |
| White (Men) | 72 | - | - | 6237 m |
| Yellow (Men) | 72 | - | - | 6061 m |
| Blue (Women) | 72 | - | - | 5635 m |
| Red (Women) | 72 | - | - | 5217 m |
Practice Facilities
Driving Range
Pitching Green
Practise bunker
18-Hole Course
Visitors - on request.
18-Hole Course
Green Fee
Mon - Fri
Sat, Sun, Holidays
18 Holes
Regular

45 €

Juniors under 18

15 €

15 €

9 Holes
Regular

30 €
Rentals
Clubs for hire
Trolley for hire
Electro-trolley for hire
Electro-cart for hire
Most Recent Reviews Great course
5.0 of 5 starsReviewed January 7, 2016
A great course well worth a visit. Originally meant as an urbanization but they never built the houses so the clubhouse and pro-shop are basic although nice enough. The staff are all very friendly. The course itself is great. The front nine is fairly wide open but the back nine is much tighter and a real challenge. The final hole with an island green is great fun. The greens are in good condition and not too tricky. You can play here for around 40 euro which is good value. We will be back! Very good
5.0 of 5 starsReviewed October 24, 2014
Played Lo Romero 8oct. 2014. Very good. It was perfect. I will soon return. Worst Golf Experience ever!
1.0 of 5 starsReviewed September 9, 2013
We played this course in the beginning of september 2013. We had our tee time reserved at 08.00. Arriving at the golf club at 07.40 the reception was still closed. After opening at 07.50 we were told that the payment of the intermediary through which we booked our greenfee could not be validated. After waiting for over 1.5 hours in the office, without receiving any drink or whatsoever, Lo Romero found out that they made a mistake in the validation process, and that there was no problem. Due to the delay our two-ball tee time of 08.00 was now switched for a three-ball tee time of 09.30 just inbetween two fourballs. Where we normally are able to finish a round in 4 hours, now our round took 5 hours.
The terrible service level of the staff could not be compensated by the facilities of the course, which are poor (small ugly clubhouse, poor restaurant & menu, dirty toilets, poor dressroom facilities). The course is in pretty good shape, but the holes show little variation. The speed of the greens is quite good but the greens are in poor condition (a lot of unrepaired pitchmarks). Don't count on spectacular views or great surroundings on this course. As there are many spectacular courses with perfect service in the neighboorhoud, we recommend avoiding this course!
Response from DIRECTOR, Director of Lo Romero Golf
September 10, 2013
Dear Client, Firstly, Lo Romero Golf welcome your comments which help us to improve. Secondly, in response to your comments, I must indicate that I understand your feelings regarding the situation… More
Dear Client,

Firstly, Lo Romero Golf welcome your comments which help us to improve.
Secondly, in response to your comments, I must indicate that I understand your feelings regarding the situation that occurred, through fault of the company from which you purchased your green fees, and which Lo Romero Golf could not collect. In these cases Lo Romero offer two options: One, you can wait and try to resolve the situation with the company or two, with the goal of not delaying your start time, pay the green fee and once the money is collected from the company, Lo Romero will refund the total. You opted for the first option, which caused the delay in your start time. The efforts of my staff to resolve this situation with the company bore fruit at 9.30 (Company office hours) resulting in the green fees being paid allowing Lo Romero Golf to give you a start time.

Lo Romero Golf, as yourselves were victims of inefficient management by the booking agent. This company should have made payment in advance.

Further more in reference to your comments regarding the club house, restaurant and toilets, I must inform you that these are temporary facilities. However they do provide the neccesary services, demanded by the clients. The facilities are also cleaned on a daily basis, without exception, ensuring the facilities are clean and disinfected.
Taking into account that you arrived at 7.40am it is not posible that you found the facilities in a dirty and unclean state, as they had only been cleaned 30 minutes before.

In respect to the greens, you were made aware that the greens had recentely been hollow tined, resulting in small holes filled with sand and the grass left slighlty longer than normal. Hence you paid a reduced price.

Lo Romero Golf deeply regrets the situation and understands your concerns, however Lo Romero Golf are not responsable for the situation that occured.

In any case, this complaint helps Lo Romero to improve and work to ensure that these situations are avoided in the future.