5 stars
Vila Monte Farm House
Moncarapacho, Portugal
7 nights & 5 greenfees "Gold package"
Dates available:
| Date | In double occupancy | In single occupancy |
| --- | --- | --- |
| 1.10. - 31.10.2020 | from € 1241,- | from € 1577,- |
| 1.11. - 31.12.2020 | from € 966,- | from € 1210,- |
| 1.3. - 31.3.2021 | from € 966,- | from € 1210,- |
| 1.4. - 31.5.2021 | from € 1284,- | from € 1637,- |
| 1.6. - 30.9.2021 | from € 2156,- | from € 3576,- |
| 1.10. - 31.10.2021 | from € 1284,- | from € 1637,- |
Prices per person. Other dates on request.
supplement between 11/1/20 until 11/14/20 and from 3/1/21 until 3/31/21 per round on Monte Rei 55,- € per person
from €966,- per person in double occupancy
At Portugal's southern coast spring already begins in January, when almond blossoms cover the slopes with a white-pink veil. And nowhere else in the country is the summer so long and the autumn so comfortably mild. The paradise in the Altantic Ocean has therefore always been one of the destinations for friends of the white sport. Especially as the journey to the paradise-like golden yellow sandy beaches that run along the coast for over 200 kilometres only takes about three hours. Here, on the Algarve, you can indulge in your hobby 365 days a year in a mild climate. On top of that there are more than 30 golf courses for every handicap. There's no lack of star-covered hotels and restaurants for both smaller and bigger purses either. An absolute insider's tip can be found near Faro, the Vila Monte Farm House.
You reside in very atmospheric villas in the middle of a lush garden with fragant orange trees and view on the Monchinque mountains and the sea. The kitchen of the restaurants À Terra and Laranjal, which spoil you with ingredients from its own ecologic cultivation also contributes to your wellbeing and if you love citrus fruits, figs and almonds you'll feel like in paradise.

Nearest Airport
Faro (FAO) - 26 km, 22 mins
100% verified reviews from Albrecht Golf Travel clients
Friendly staff.
Reviewed March 29, 2020
Excellent venue.
Great Resort with golf courses a certain distance away.
Reviewed January 21, 2020
The Room (Junior Suite) was very comfortable, with very good beds, coffee and tea maker and TV in the sitting room and the bed room (multiple channels, including some German channels such as ARD, ZDF, 3Sat and DW). Excellent breakfast in the Laranjera Restaurant and very good dinners in the A Terra restaurant. The entire staff is very friendly and helpful. The resort could benefit from a Spa with sauna and steam bath. Exercise Room (Ginasio) and outdoor swimming pools exist.

A bit problematic is the distance to golf courses. The Quinta do Vale golf course which belongs to the resort is 43 Km away (40 minutes by highway with toll). There are at least 13 holes with an abundance of water, creeks crossing the fairways, lakes along the sides (sometimes both sides of the farrway) which will lead to a lot of lost golf balls. The Castro Marim golf course is the same distance from the resort. Closer are the Quinta da Ria and Quinta da Cima golf courses (22 Km), but they require a surcharge (€ 44,-) per round. Even closer is the Benamor golf course, but it appears to be very crowded by "Snowbirds" from Scandinavia, the Netherlands, England and Germany who live in nearby Tavira during the winter months. Then there is, also at a certain distance from the resort, the Monte Rei Resort with a top notch golf course, but in the upper reaches pricewise.
Very good
Reviewed March 3, 2020
There are no comments available for this review
Friday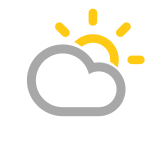 24°C
Saturday

25°C
Sunday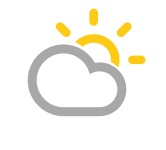 24°C