5 stars
Titanic Deluxe Golf Belek
Kadriye/Belek Antalya, Turkey
Titanic Deluxe Golf Belek with its 600 rooms spread over 170 thousand square meters offers its services at Belek, the pearl of Antalya, as High Class All Inclusive. With the green nature, turquoise blue sea the spectacular view just next to the Beşgöz River it is the most special address of unique and unforgettable holidays.
The hotel is almost disguised in the pine forests of Belek, the heart of the Mediterranean and it offers privileged opportunities to those who desire to experience a unique holiday with all the colors and chances of nature. Titanic Deluxe Belek has an architecture well-matched with the nature, a distinguished decoration, rooms one more chic than the other and an elegant and also warm atmosphere. Everything at Titanic Deluxe Belek has been designed in all details for the comfort of the guests.
Nearest Airport
Antalya (AYT) - 31 km, 33 mins
100% verified reviews from Albrecht Golf Travel clients
Automatic translation
Original version
Always gladly again
Reviewed April 8, 2019
Great, big rooms with great comfort. Finally enough hangers in a spacious wardrobe with lighting.
Bathroom provided with many utensils, toothbrushes with toothpaste, razor and all soap things. Very pleasant the heating, which we enjoyed in the morning and in the evening.
Great, well-maintained golf courses, everything was well organized
Translated by Google.
Exceptional
Reviewed January 3, 2019
There are no comments available for this review
Wednesday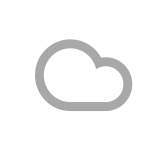 24°C
Thursday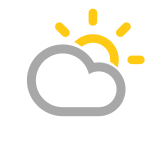 23°C
Friday

22°C
Titanic Deluxe Golf Belek
Uckumtepesi Besgoz Caddesi 72/1, Kadriye/Belek Antalya, Turkey