4 stars
Savoia Excelsior Palace
Trieste, Friuli, Italy
3 Nights & 2 Greenfees
Dates available: 1.4. - 31.10.2018
Barcolana Week (5th-9th of October) prices on request
Other dates on request.
from €401,- per person in double occupancy (€ 599,- in single occupancy)
A luxury hotel in the center of the city, Savoia Excelsior Palace Trieste - Starhotels Collezione is made of endless sea views and effortless Italian flair. A Deluxe hotel gazing out on the Gulf of Trieste, the Savoia Excelsior Palace Trieste creates an unforgettable first impression. However, it's inside that the magic really begins. Each of the hotel's 144 rooms and suites pair classical elegance with contemporary touches. You'll find sumptuous beds, marble bathrooms and many rooms offer panoramic views out across the Trieste Gulf. Some even have balconies where you can savor your vacation in Trieste and watch the world drift by. Fast becoming one of Trieste's most renowned restaurants, the Savoy offers exceptional dining accompanied by stunning views. Le Rive is one of Trieste's most distinctive bars with its shell shaped ceiling, luxurious furnishings and panoramic views over the bay of Trieste.

Nearest Airport
Trieste (TRS) - 38 km, 36 mins
100% verified reviews from Albrecht Golf Travel clients
Exceptional
Reviewed October 19, 2017
There are no comments available for this review
Tuesday

26°C
Wednesday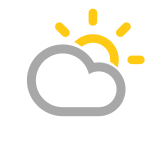 26°C
Thursday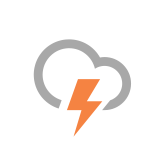 26°C