5 stars
Deluxe
Palais Aziza & Spa
Marrakesch, Morocco
7 nights & 3 green fees
Dates available:
| Date | In double occupancy | In single occupancy |
| --- | --- | --- |
| 19.4. - 25.4.2019 | from € 1488,- | from € 2690,- |
| 26.4. - 4.5.2019 | from € 1290,- | from € 2297,- |
| 5.5. - 31.5.2019 | from € 1089,- | from € 1894,- |
| 1.6. - 13.6.2019 | from € 989,- | from € 1693,- |
| 14.6. - 15.7.2019 | from € 913,- | from € 1540,- |
| 16.7. - 31.8.2019 | from € 1092,- | from € 1898,- |
| 1.9. - 12.9.2019 | from € 913,- | from € 1540,- |
| 13.9. - 30.9.2019 | from € 989,- | from € 1693,- |
| 1.10. - 31.10.2019 | from € 1089,- | from € 1894,- |
Prices per person. Other dates on request.
The following early booking discounts are already included:
20% discount on lodging when booked until 10.5.2019 for the period 5.5. - 31.5.2019 and 1.10. - 31.10.2019
30% discount on lodging when booked until 10.5.2019 for the period 1.6. - 15.7.2019 and 1.9. - 30.9.2019
10% discount on lodging when booked 60 days before arrival for the period 16.7. - 31.8.2019
This package can also be booked with a better (higher) room category:
from €913,- per person in double occupancy
Conveniently close to the beating heart of Marrakech, Palais Aziza & Spa, discreetly nestled away in the heart of the exclusive palm Grove "La Palmeraie", it is an elegant and serene haven of luxury and simplicity.
This five star deluxe boutique hotel offers richly appointed guest rooms, suites, pavilions and garden villas tucked away in 5 acres of lush gardens planted with fruit and palm trees and lined with flower beds tastefully laid out around patios and pools. Harmoniously blending traditional Moroccan architecture with state of the art amenities, attentive service and outstanding facilities created to seduce the discerning traveler.

Nearest Airport
Marrakech Menara (RAK) - 11 km, 26 mins
100% verified reviews from Albrecht Golf Travel clients
Automatic translation
Original version
Good location for golfers. Nice golf courses very close.
Reviewed March 30, 2019
Staff, location and rooms were very pleasant. Everything was clean. The hotel is located just outside the city and would normally be very quiet, because in our 8 days, the blue peacocks throughout the night crowed what the stuff and that all about 30 minutes 4-6 times. We recommend to consume a little more red wine or to have a good ear protection. Very long waiting times at dinner.
Translated by Google.
Automatic translation
Original version
Quiet location. Good service. Nice facility. Very good restaurant. Unfortunately no 5 star deluxe.
Reviewed March 27, 2019
The Hotel Palais Aziza & Spa is beautifully situated in a quiet location just outside the bustling city of Marrakech - Palmeraie. We had a superior room booked, this was however indisputable, since it was very dark and small with a little nice view. The next category was supposedly fully booked, so we had to take a junior suite, so we had a nice view and also more space overall. This was associated with significant additional costs and disappointing for us, since we expect in a five star deluxe hotel, that actually every category of acceptable rooms ready. The next surprise came when we visited the hotel with a Moroccan staff, who said to us kindly, but succinctly, that the hammam was closed "because of renovations". We were very happy about that during our trip to Marrakech and we would have liked to know about this before and possibly chose another hotel. We had dinner booked and this was also of very good quality, only there were no changes in the restaurant menu in 8 days. This too is very unusual for a 5 star hotel. The restaurant staff were competent and accommodating.

Now to the golf courses: we played the three courses GC Royal Golf, GC Amelkis and GC AL Maaden several times. Everything worked out well in the organization. Only in the GC Amelkis we were forced to take a cart because we did not want to give us a trolley without a caddy. We (Hcp 8 and 16) but wanted to play without a caddy, so a cart. The courses are good to play, with no major challenges, and it has also given great pleasure in the glorious temperatures and sunshine. The transport to the golf courses had to be ordered every day at the reception and the waiting time for the return transport to the hotel takes between 30 and 60 minutes.

We see this as a critical but realistic rating of the hotel and would make Palais Aziza & "Spa" max. Give 4 stars. (... would be based on European standard, because the prices are very "European"). About various other little things that we did not quite like, we have nonchalantly overlooked and have felt a total well. Somewhat disappointing, however, was that my birthday (during the stay and therefore reason of this trip) was completely overlooked by the hotel, as I would have a small attention but very pleased.
Translated by Google.
Automatic translation
Original version
Very nice Morocco stay with top hotel and many interesting golf courses. To recommend!
Reviewed March 27, 2019
Everything was great. Small smear: at the dinner in the hotel we had to wait a long time until the main course was served (up to 2 hours). That is also a reason why we often went out to eat. Quality but very good, friendly staff!
Nice hotel, wonderful garden area, helpful staff.
Sometimes we had to ask twice, but then always worked.
Golf courses very different but all interesting and very nice.
Translated by Google.
Wednesday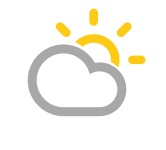 21°C
Thursday

25°C
Friday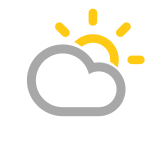 28°C
Palais Aziza & Spa
Mejjat 3/38, Cercle Ennakhil, Commune J'nanate, MA-40000 Marrakesch, Morocco