5 stars
Maxx Royal Belek Golf Resort
Belek, Turkey
The Maxx Royal offers several types of suites - be it in the eight storey main building, the terrace suites, the Maldivian Villas, or the Montgomerie Maxx Royal Villas. The ambience is exquisite with the beach and the Mediterranean Sea inviting guests to sunbath under palm trees and on luxury loungers. The Spa Center was designed with an eye for detail to guarantee a relaxing and restful experience; many services are complimentary. Within the all-inclusive concept of the Maxx Royal, meals and drinks are served around the clock and many alcoholic and non-alcoholic drinks, including a selection of table vines are gratis. The hotel includes one main restaurant, five à-la-carte restaurants, 12 bars, one patisserie café and one bistro.

Nearest Airport
Antalya (AYT) - 36 km, 37 mins
100% verified reviews from Albrecht Golf Travel clients
Automatic translation
Original version
A dream vacation for golfers and culinary connoisseurs
Reviewed March 4, 2020
We were thrilled by the complete offer from your house, the pick-up service, the hotel with its fabulous offer and the golf courses, so that we will come back next year.
Translated by Google.
Automatic translation
Original version
Anyone who was here would not want another hotel... it was unbeatable
Reviewed March 5, 2019
The holiday was a dream and we will definitely be back next year.
Translated by Google.
Automatic translation
Original version
One of the best hotels in Belek with high air...
Reviewed November 8, 2017
Certainly one of the best hotels in Belek, value for money quite good, there are certainly cheaper 5 star hotels, but probably only a little bit better.

Guest crowd is pleasantly mixed, of course, as expected many from the Russia countries, but also very varied, England, Ireland, BeNeLux, Scandinavians and despite the autumn holidays conspicuously few Germans, but more Swiss than before, few Austrians

Air up in the following areas:
- Service: mostly very helpful and attentive but then again less and sometimes you feel overlooked, especially on the beach...
- Clean the room, if you look a little closer
- proper care of the furniture (wood and stone shelves, fittings, furniture)
- Renovation needs in the rooms (here the good utilization is noticeable)

Gastronomy: 6,0
Exceptional, very good quality of food and drinks (all brandy drinks in original bottles, high-quality imported spirits included), Mövenpick ice cream, incredible patisserie and the AZURE 24 with its around the clock service awesome :-)

Golf course Montgomery: Unfortunately we were not allowed to play on our own golf course as hotel guests since we did not have the erfoderliche HC. This has never happened to us in Belek and unfortunately does not speak for the hotel :-( The golf course can therefore not be rated.
Translated by Google.
Tuesday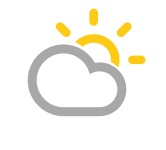 23°C
Wednesday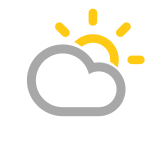 22°C
Thursday

22°C