4 stars
Hotel Villa Policreti
Castel d'Aviano (PN), Friuli, Italy
3 Nights & 2 Greenfees
Dates available: 29.4. - 31.8.2019
Other dates on request.
This package can also be booked with a better (higher) room category:
from €347,- per person in double occupancy (€ 470,- in single occupancy)
The oldest part of Villa Policreti dates back to 1500 a.d. and is one of the most significant historical site, with the remains of the castle, and the church of San Gregorio, both located in Aviano, Villa Policreti's town.
Thanks to a careful restoration which has respected and enhanced the original feature and restored some architectural details that were lost, the old building has regained its splendor.
Floors of great value, in granulated original Venetian or wood, wood beams, decorations and wall writings, marble bathrooms, antique furniture , confer to Hotel Villa Policreti an aura of elegance, sophistication and originality.
Surrounded by one of the most beautiful parks of Friuli, 320 thousand square meters of meadows, Hotel Villa Policreti and its panoramic and quiet site, overlooks the luscious green of the prestigious golf course of the Golf Club Castello d'Aviano.

Nearest Airports
Venice Treviso (TSF) - 70 km, 50 mins
Venice Marco Polo (VCE) - 81 km, 56 mins
Trieste (TRS) - 103 km, 1 hour 9 mins
100% verified reviews from Albrecht Golf Travel clients
Automatic translation
Original version
Golfing with considerable aircraft noise.
Reviewed July 2, 2019
Rooms in the hotel were small, staff not very friendly, restaurant too expensive for what was served. Actually a nice hotel. Golf course a part of the beautiful forest with interesting Spiellbahnen, a part in the area a bit boring, but good restaurant. Overall, not recommended, because of loud aircraft noise and Gedröhne no concentration was possible. The whole body vibed when the American fighter jets flew over our heads. An impertinence.
Translated by Google.
Automatic translation
Original version
Villa with old and famulating flair
Reviewed June 4, 2017
My EZ was too tight and I paid a double room with single use I am the rooms I have seen all a bit cramped allegedly there is in the EC double room with garden exit which should be larger - I have only seen in the brochure and are probably also very expensive
Translated by Google.
Saturday

9°C
Sunday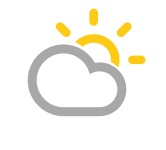 10°C
Monday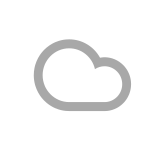 11°C
Hotel Villa Policreti
Via 4 Novembre, 13, I-33081 Castel d'Aviano (PN), Friuli, Italy