4 stars
Golfresort Haugschlag
Haugschlag, Austria
Golf Galore and Untouched Nature in the Austrian Waldviertel
The Golfresort Haugschlag has been distinguished more than once as the "Golf Course of the Year" and its two 18-hole championship courses are both amongst the "Leading Golf Courses Austria". The 4-star golf hotel offers 37 spacious and comfortable rooms with terrace and view on the fairways. Last year the hotel added 20 luxurious suites in five houses, which offer a kitchenette, a living area, a bedroom with large bathroom and private steam bath. The hotel restaurant "Schindler" serves seasonal food and refined Austrian specialities, and the nearby restaurant "Perzy" is the oldest in Austria. The spa area of the hotel offers aroma massages, shiatsu and a special treatment for golfers to keep them in shape for the 45 holes of the resort.

Nearest Airports
Linz (LNZ) - 147 km, 2 hours 10 mins
Brno-Turany (BRQ) - 170 km, 2 hours 13 mins
Pardubice (PED) - 163 km, 2 hours 43 mins
100% verified reviews from Albrecht Golf Travel clients
Exceptional
Reviewed June 3, 2019
There are no comments available for this review
Golf good but restaurant poor
Reviewed July 5, 2018
Proximity to golf courses really good with less than 5 minutes walk to either first tee. Also a nice setting for the Hotel.
The dissapointment was the restaurant. Firstly they kept changing the location where halfboard guests ate - without telling you. Secondly we were not served the full range of courses each evening. Thirdly, one evening we had to choose from the a la carte menu and finally we were served the same food several time in the week we stayed there.
Its a pity, with the proper catering management this could be a really good place.
Automatic translation
Original version
Good
Reviewed May 9, 2019
Golf, the old 18 revelation, the second 18 slightly weaker, but still very good, Czech 18 on the Monk, the first 14 holes very cool, the last 4 disappoint, generally good.
Hotel Ok, clean, daily cleaned, service mostly Czechs,
Location: good that the Czech Republic is so close
Translated by Google.
Wednesday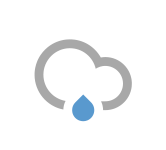 20°C
Thursday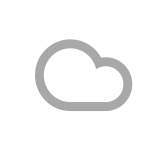 22°C
Friday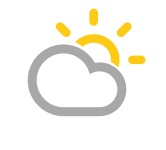 26°C