4 stars
Glasson Country House Hotel & Golf Club
Glasson, Ireland
7 Nights & 5 Greenfees
Dates available: 1.4. - 30.9.2019
Other dates on request.
from €776,- per person in double occupancy (€ 1028,- in single occupancy)
"The holes range from good to great and the setting is at every turn little short of enthralling"
James W. Finnegan, Golf Journalist.
Golfing in Athlone Ireland at Glasson Country House Hotel & Golf Club is an experience not to be missed. Glasson Country House Hotel & Golf Club outside Athlone has justifiably earned an International reputation as one of the most challenging and scenic golf courses in Ireland. Designed by Ryder Cup star, Christy O'Connor Jnr., no matter what your level of golf expertise, the course is cleverly crafted, so you can tee off for a relaxing round while soaking up the Glasson atmosphere, or test your game to championship level.
Since it's inception in 1993, Glasson golf course has hosted a range of regional & international championship finals. Glasson was the proud host to the European Challenge Tour in August 2007 & 2008, highlighting the calibre of the golf course.
Glasson Country House Hotel & Golf Club in Athlone, Ireland was also awarded the IGTOA Golf Resort of the Year in 2011, in recognition of the superb facilities at this Irish Golf Course. The Golf Course is complimented by a 65 Bedroom Luxury Hotel, with the first tee just a minutes walk from the front door of the Hotel. It is the ideal location for Societies, Corporate Golf Days and mini golf breaks.
Nearest Airports
Knock (NOC) - 110 km, 1 hour 30 mins
Dublin (DUB) - 134 km, 1 hour 34 mins
Shannon (SNN) - 146 km, 1 hour 45 mins
100% verified reviews from Albrecht Golf Travel clients
Automatic translation
Original version
Golf vacations
Reviewed June 24, 2018
The golf course is in top condition. At the weekend it is quite loud in the hotel, as there are various events. In Glasson itself there are beautiful, inexpensive ways to eat. The entire infrastructure, such as the driving ranch, urgently needs renewal. Nevertheless, highly recommended.
Translated by Google.
Automatic translation
Original version
Pure relaxation.
Reviewed September 8, 2016
There are no comments available for this review
Translated by Google.
Excellent
Reviewed July 25, 2016
There are no comments available for this review
Wednesday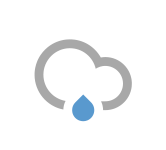 7°C
Thursday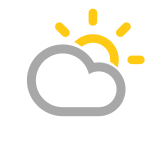 8°C
Friday

9°C
Glasson Country House Hotel & Golf Club
Killinure, Athlone, Co. Westmeath, Glasson, Ireland