4 stars
Château d'Augerville
Augerville La Rivière, France
4 nights & 4 green fees
Dates available: 1.4. - 31.10.2019
Other dates on request.
from €647,- per person in double occupancy (€ 1098,- in single occupancy)
4 nights & 4 green fees
4 nights accommodation in a "traditional" double room with half board (3-course - menu with wine, coffee and mineral water incl.) .
Welcome gift and on arrival in the room.
Welcome drink on arrival.
3 green fees per person on Golf du Château d' Augerville incl. 5 tokens each for the driving range.
1 green fee per person at Cèly Golf Club.
Dates available: 1.4. - 31.10.2019
Other dates on request.
from €838,- per person in double occupancy (€ 1205,- in single occupancy)
The Château d'Augerville and its two listed historical carriage houses offer 40 charming rooms, elegantly decorated in a contemporary style whilst still maintening a tradtional atmosphere.
Located in the heart of the Château, Jacques Cœur restaurant invites you to sample the finest in French Cuisine : panelled walls, plush decoration, chandeliers, antique furnitures and a feature fireplace.
Our chef, sources the finest local produce to create exciting seasonal menus to delight your tastebuds.
Opening in September 2015, the New "Atelier Beauvallet" Brasserie will delight you with its exciting menus.
Housed in a 18th century building, once used as "La Ferme" The Farm of the Château, including a magnificient fireplace, our chefs have created dishes to reflect its heritage. Using only regional and seasonal products. The brasserie provides relaxed dining in a warm friendly enviroment.
The Golf d'Augerville has established itself as one of the most beautiful in France. Created in 1995 by architecht Olivier Dongradi, who realized "Les Gets" golf course and the wellknow Golf du Médoc, north of Bordeaux, elected in 2014 as the best golf course in France. Château Golf d'Augerville weaves its way through beautiful enchant woodland and its beauty is matched by th immaculate playing surface. The course rolls majestically along with many elevation changes over its 6813 yards par 72 layout. Creating a unique challenge for even the best of golfers. The course includes many water features.
With abundant wildlife. Including l'Essonne river wich meanders through the property and contributes availy to the dramatic finishing hole ion front of the magnificient Château.
The Château d'Augerville & SPA proposes a full range of relaxation services. You can, in any season, take advantage of many benefits of sensorial space including 2 hydromassages spaces, a tonic corridor, an acounter-current swimming, acquamusical space and 2 tonic spaces. Near, you will find the sauna and the hammam as well as "pedispa" space for the care and the relaxation of feet.
The private hammam cabin will offer you the best of relaxation. On the upper floor, 6 care cabins will give you the possibility of many various massages and bodycare. Among them, the "coup d'éclat" cabin offers manucurist and pedicurist spaces. A double cabin will enable you to appreciate the attentions for your body and spirit : perfect for a romantic stay or a relaxation moment with friends. It's possible to extend your experience at the Château d'Augerville & SPA by a sunbath in our winter garden.

Nearest Airports
Paris Orly (ORY) - 79 km, 1 hour 2 mins
Paris Charles de Gaulle (CDG) - 113 km, 1 hour 29 mins
100% verified reviews from Albrecht Golf Travel clients
Automatic translation
Original version
Very good
Reviewed July 23, 2017
We enjoyed playing on this beautiful golf course. Unfortunately, there were also some negative things, so we received no welcome gift, was not so bad, however, that we had no place in the restaurant to eat on the day of arrival, we found a pity - we had to drive 10 minutes to the nearest restaurant - however The hotel staff helped us with the reservation - after the first night we forgot to make our room - we enjoyed it anyway.
Translated by Google.
Automatic translation
Original version
Excellent
Reviewed July 5, 2017
A nice place to relax and a challenging golf course that has devoured some balls.
We felt very comfortable and will recommend the Chateau.
Translated by Google.
Very good
Reviewed August 13, 2018
There are no comments available for this review
Sunday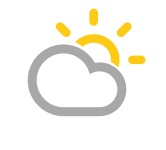 21°C
Monday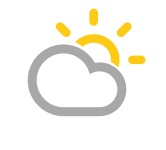 20°C
Tuesday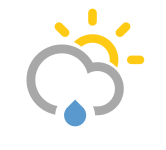 16°C
Château d'Augerville
Place du Château, F-45330 Augerville La Rivière, France