5 stars
Borgo Egnazia
Savelletri di Fasano, Puglia, Italy
7 nights & 3 Greenfees
7 nights accomodation in a double room la Corte Bella incl daily breakfast.
3 x Greenfee on San Domenico Golf (18 Loch) .
free entrance to Spa, gym, swimming pool.
Free Wifi.
complimentary shuttle to private beaches (seasonal).
Dates available: 2.1. - 6.1.2020
==Please notice the hotel is already fully booked on these dates:
from Jan 5th to 24th 2018
from March 30th to April 3rd 2018
from April 24th to May 2nd 2018
from May 31st to June 4th 2018
from November 1st to 5th 2018
from Dec 7th to 10th 2018
from Dec 23rd 2018 to Jan 7th 2019.
from 07th January 2019 to 13.02.2019
from February 17, 2019 to February 21, 2019
from February 24, 2019 to February 28, 2019
from 3rd March 2019 to 7th March 2019
from May 10 to May 14, 2019.
On the following dates a holiday surcharge will be charged by the hotel (inclusive of last day):
19.04.-04.22.19
25.04.-01.05.19
31.05.-02.06.19
01.11.-03.11.19
06.12.-08.12.19
24.12.-01.01.20
Other dates on request.
This package can also be booked with a better (higher) room category:
from €899,- per person in double occupancy (€ 1633,- in single occupancy)
Introducing A Splendid New Sanctuary Among Puglia Hotels
Since 1996, the Apulian family Melpignano pursues the vision to make their home with all its hospitality and rich culture accessible for guests. This is how the Masseria San Domenico, the former private estate of the family, was converted to "La Masseria" and only a few years later they opened Borgo Egnazia, which today is a role model of Apulian hospitality on the highest level. The 5-star-holiday-paradise is named after the nearby Roman town of Egnathia. Borgo Egnazia was built entirely of Tufo, a local type of limestone, and the architect and designer Pino Brescia was inspired by Apulia's farms and rural villages as well as from its nature and simplicity. The estate is a harmonious blend of tradition and innovation, modernity and authenticity as well as opulence and simplicity.
Borgo Egnazia offers a total of 155 rooms and 29 villas that are spread over various buildings. The main building, known as "La Corte", houses the Due Camini Restaurant and the Vair Spa besides the 63 rooms in the categories of La Corte Bella, La Corte Splendida, La Corte Magnifica as well as the magnificent Suite Egnazia that combine Mediterranean tradition with modern design. With its central piazza and small streets, "Il Borgo" is the very heart of the estate and offers 92 unique rooms in the categories of Borgo Splendida, Borgo Magnifica, Casetta Bella, Casetta Splendida and Casetta Magnifica. Il Borgo is built in the style of a traditional Apulian village and its timeless tradition reflects simplicity and elegance. The 29 villas are located at "Le Ville" and are typical three-story townhouses, featuring three bedrooms, four bathrooms, a fully equipped kitchen, a living area, a scenic terrace, a garden as well as a patio with a private swimming pool.
Apulian gastronomy is recognized all over the world for its Mediterranean nature and variety and the Executive Chef at Borgo Egnazia knows how to pamper sophisticated gourmets with his light creations, using solely local products, in the five restaurants and three bars.
Due Camini Restaurant is the elegant fine dining restaurant at Borgo Egnazia. Here connoisseurs enjoy Apulian interpretations on the highest level. At La Frasca Restaurant, guests escape into the atmosphere of a Apulian homestead and enjoy regional specialties from live cooking stations and the outdoor barbeque on the terrace. The Trattoria Mia Cucina serves traditional specialties and homemade pizza from the wood-fired oven and is also home of the popular Massaia's cooking classes. Offering a breathtaking view over the Adriatic Sea and the private beach of Borgo Egnazia, Pescheria da Vito offers light salads, traditional pasta as well as freshly caught fish from the grill. The colourful Da Puccetta Restaurant was opened exclusively for the younger guests, offering children a healthy and balanced menu. Bar del Portico is the perfect place for an aperitif, a cocktail or a glass of wine in a relaxed lounge-atmosphere and the Capanno Bar at the poolside and the L'Angoletto Bar by the family-pool area complete the gastronomical offer at Borgo Egnazia.
Vair Spa is located in the main building La Corte and reflects the soul of southern Italy and particularly of Apulia in terms of design, products, music and treatments. All treatments softly sooth and relax the muscles and create a balance between body and soul.
The San Domenico 18-hole championship golf course with magnificent views over the sea, is harmoniously embedded between the ancient archeological city of Egnathia and the Savelletri Marina. The path winds along the rocky edges of the Adriatic Sea, the vegetable fields and the typical olive groves of the region give the golf course a very special charm.
At the Trullalleri Kid's Club, the smallest guests enter a fabulous world of pure fantasy and fun, where they are free to express themselves while being cared for. The highly qualified and trained staff entertain kids in age-based groups in the inner- and outer play areas with varying activities, like swimming, pottery, cooking, obstacle courses and treasure hunts. Also the Teen's Clubs take individually care of the youngster's wellbeing. Teens between 8 and 12 years can choose from activities like football and computer games at the Marinai Teen's Club, while juveniles aged 13 to 16 can meet and get to know others at the Tarantari Teen's Club.
During the cooking classes at Trattoria Mia Cucina, guests learn how to prepare fresh, typical Apulian meals according to the philosophy "from the earth to the plate". The Chef personally selects products from Borgo Egnazia's vegetable garden or purchases these at local markets.
Besides various swimming pools, Borgo Egnazia also offers a tennis court.
Its central location makes Borgo Egnazia the perfect starting point to discover the beauty of Apulia. The nearby town of Ceglie is a Mecca for lovers of local Italian gastronomy, whereas Torre Guaceto is renowned for its special tomatoes and Altamura for its DOP bread, which is well known throughout Italy. Apulia is home to some cultural and scenic gems: Andria's Castel del Monte, the former hunting home of Frederick II. from the 13th century, the Alberobello's Trulli as well as the town of Sant' Angelo are UNESCO World Heritage sites, the Fasano flatlands with its ancient olive groves and the city of Lecce with its legendary Tufo limestone.

Nearest Airports
Brindisi (BDS) - 57 km, 43 mins
Bari (BRI) - 75 km, 57 mins
100% verified reviews from Albrecht Golf Travel clients
Good
Reviewed March 28, 2018
There are no comments available for this review
Automatic translation
Original version
Very nice golf hotel and oasis in the south of Italy
Reviewed September 21, 2019
Very nice 5 star hotel
- very nice staff - very professional service
-top facilities and great amenities (rooms, reception, lounges etc.) - everything a bit dark (dark)
-Pools very nice and different very nice places and facilities (bars etc.)
- very winding plant - partly orientation problems Beach 1 unfortunately without sand - otherwise very nice / beach 2 with sand but very small Food and drink very good but everything was totally overpriced (outside the hotel you eat and drink in many places at least as good as in the hotel but for half price!) Golf course great and very friendly staff Approach very narrow / forecourt very dusty, which does not correspond to a 5 star level
Translated by Google.
Automatic translation
Original version
Beautiful golf hotel with great service
Reviewed May 7, 2019
We spent 1 week at the Borgo Egnazia and were very satisfied in every way. Even though we were initially irritated by the interior design, we appreciated the entire atmosphere and the harmonious overall concept more and more in the course of our stay. The extremely friendly and helpful staff, who tried to read the guests every wish from the lips. The breakfast buffet is comparatively extensive for Italian standards, but it would be desirable if it were a little more varied. It is definitely worth to visit the star restaurant. We were there twice and the second time a bit disappointed. The charm of the new was probably missing. The golf course is extremely well maintained and beautiful from its location with sea views. Again, we noticed the good service. There are enough free practice balls available for all players on the driving range. Of course, this good service has its price. In our opinion, this is justified.
Translated by Google.
Monday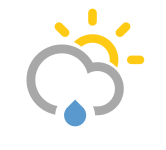 14°C
Tuesday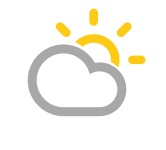 16°C
Wednesday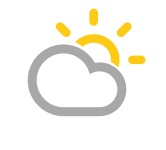 15°C