4 stars
Hotel Castello di Buttrio
Buttrio (UD), Friuli, Italy
3 nights & 2 green fees
Dates available:
| Date | In double occupancy | In single occupancy |
| --- | --- | --- |
| 1.1.2016 - 31.12.2017 | from € 434,- | from € 589,- |
| 1.1. - 31.12.2018 | from € 449,- | from € 599,- |
Prices per person. Other dates on request.
from €434,- per person in double occupancy
Castello di Buttrio is a hotel de charme located in Friuli Venezia Giulia. Overlooking the eastern hills of the province of Udine, Castello di Buttrio transforms a stay into an unforgettably relaxing vacation.
A magnificent panorama opens out, embracing the Alps, the Adriatic, farmland and the vineyards of the Colli Orientali. Time seems to stand still among these vine-scented hills, ancient trees and quiet, leafy paths.
Since 2007, Alessandra Felluga has been diligently restoring the all the attractions of an historic residence in the heart of Friuli's wine country. Castello di Buttrio will appeal to those looking for a romantic weekend or a quiet holiday break, to admirers of historic residences and to food lovers keen to taste Friuli's elegant wines served with tempting local specialties. Eight bedrooms, each with a distinctive personality, give you space to spoil yourself and sleep undisturbed.

Nearest Airport
Trieste (TRS) - 30 km, 36 mins
100% verified reviews from Albrecht Golf Travel clients
Automatic translation
Original version
A dream stay like he could not have been more beautiful
Reviewed June 20, 2017
A lovely, beautiful castle hotel in the midst of vineyards, with a perfect service, super-friendly staff, individually and lovingly designed, spacious rooms. The breakfast was very rich, with excellent San Daniele ham and croissants the like. The hotel has a small but refined restaurant (Locanda al Castello), with an incredibly simple and refined cuisine, with only the best and freshest ingredients, with only a few dishes, but they are cooked at the highest level. We have never been so exquisite and authentic, without a fancy, enjoyed the Italian cuisine.
The golf course Castello di Spessa is our new favorite place, most of the courses in the park of the castle, surrounded by vineyards, with an ancient trees and a wonderful view of the Castello di Spessa. Very varied with strategically well placed water obstacles, partly narrow fairways, where a precise tee-off is necessary (eg track 14, par 5, only 386m), but then with the chance for a birdie also for a golfer with medium HCP. The condition is good, the kitchen in the clubhouse very well and everything at affordable prices.
Translated by Google.
Automatic translation
Original version
Castello di Buttrio a hotel with charm and very good service
Reviewed May 19, 2017
I have promised more of the landscape in Friuli. The golf courses were relatively far from the hotel. The golf course du Spessa is populated by wild goslings, accordingly fairways and greens are polluted with droppings.
In the hotel worked in the rooms neither Intrrnet nor German television. One would not have the feeling that here for remedy should be provided. Nevertheless, we spent some nice days in Buttrie. The breakfast was good, the food excellent in the restaurant.
Translated by Google.
Automatic translation
Original version
Something for the soul (and the game)
Reviewed May 16, 2017
The castle is very interesting and skillfully renovated: eclectic design. The scenery pretty, the service personal and very nice and the food... Italy just. Gladly again.
Translated by Google.
Wednesday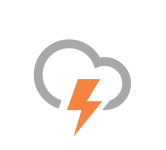 29°C
Thursday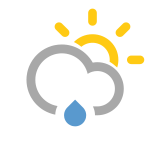 24°C
Friday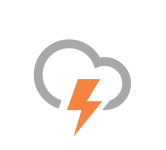 22°C
Hotel Castello di Buttrio
Via Morpurgo 9, I-33042 Buttrio (UD), Friuli, Italy