4 stars
Hotel Castello di Buttrio
Buttrio (UD), Friuli, Italy
3 nights & 2 green fees
Dates available:
| Date | In double occupancy | In single occupancy |
| --- | --- | --- |
| 1.1.2016 - 31.12.2017 | from € 434,- | from € 589,- |
| 1.1. - 31.12.2018 | from € 449,- | from € 599,- |
Prices per person. Other dates on request.
from €434,- per person in double occupancy
Castello di Buttrio is a hotel de charme located in Friuli Venezia Giulia. Overlooking the eastern hills of the province of Udine, Castello di Buttrio transforms a stay into an unforgettably relaxing vacation.
A magnificent panorama opens out, embracing the Alps, the Adriatic, farmland and the vineyards of the Colli Orientali. Time seems to stand still among these vine-scented hills, ancient trees and quiet, leafy paths.
Since 2007, Alessandra Felluga has been diligently restoring the all the attractions of an historic residence in the heart of Friuli's wine country. Castello di Buttrio will appeal to those looking for a romantic weekend or a quiet holiday break, to admirers of historic residences and to food lovers keen to taste Friuli's elegant wines served with tempting local specialties. Eight bedrooms, each with a distinctive personality, give you space to spoil yourself and sleep undisturbed.

Nearest Airport
Trieste (TRS) - 30 km, 36 mins
100% verified reviews from Albrecht Golf Travel clients
Automatic translation
Original version
Nice hotel
Reviewed October 2, 2017
Rooms very nice, toovorkommenes staff, golf courses neglected
Translated by Google.
Automatic translation
Original version
A holiday with very much more light and than shade
Reviewed September 26, 2017
A beautiful, family-run hotel above the vineyards of the surrounding vineyard. A lovingly renovated country castle, which is, besides the only eight guest rooms, also the residence of the family. My room (No.8) and the rooms I have seen were individual, original and extremely tastefully decorated.
The Castello also has a cozy 'Locanda' with a small but fine selection of dishes, as well as the wines from own cultivation.
The Castello di Buttrio is managed by a team of very friendly, always nice and helpful staff. Whether at the front desk, in the breakfast room or the Locanda - the service left nothing to be desired. All the staff of the team were always trying to make sure we were comfortable, and they managed to do so without any restrictions. Castello the Buttrio always gladly.
A small vermouth drop was that during the entire stay only sporadically WLAN was available, obviously for technical reasons.
What was difficult to understand was the fact that we as house guests and potential buyers had to pay for a wine tasting (three wines) € 10 per person. Dieselben three wines, from each of us we could taste a sip, cost in the Locanda € 3 per glass!! Our fun at the stay did not break, but is not to be understood from the marketing thought. On no other vineyard in the area we had to pay for wine tasting.
To the golf courses 'Castello di Spessa' and 'Grado'. Both places have not been convincing, are of the layout rather unspectacular. Unfortunately also two or three days after (admitted) heavy rainfall the fairways were very wet and in the bunkers still partly the water. Obviously, both courses need good weather to be good playable. The distances of the courses from the hotel are not really optimal, especially 'Grado' is quite far away.
Translated by Google.
Automatic translation
Original version
Catello di Buttrio is well worth a visit!
Reviewed September 26, 2017
Golf courses are very far from the hotel; especially Grado. Both places but only of average quality in terms of layout and condition. Since it had rained heavily on the previous day, Spessa was barely playable because of clearly bad drainage.
Castello di Buttrio is outstanding. Location, rooms, staff, restaurant = 10/10. The only drawback: it was the hotel not possible within our 6 days a always reliable Internet connection to offer.
Translated by Google.
Tuesday

18°C
Wednesday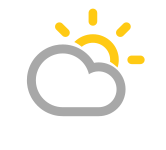 19°C
Thursday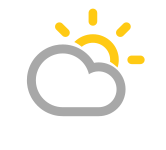 21°C
Hotel Castello di Buttrio
Via Morpurgo 9, I-33042 Buttrio (UD), Friuli, Italy