4 stars
Elite Hotel Adlon
Malmö, Sweden
7 nights & 5 greenfees
Dates available: 13.8. - 31.10.2018
Parking not included - ca. 40,- € per day
Other dates on request.
from €1284,- per person in double occupancy (€ 2126,- in single occupancy)
Located in the heart of the city centre, just steps away from the Malmo Central Station, our hotel offers guests an unparalleled location from which to explore the neighborhood of Lilla Torg and beyond.
Although the area is saturated in history, the modern, stylish hotel is brimming with 21st century conveniences; the 128 smokefree guest rooms feature amenities like complimentary Wi-Fi Internet and 24-hour room service. Join us at Rosen Bar & Dining, which serves contemporary Swedish cuisine in a sophisticated environment, or venture out and explore Lilla Torg's many bars, cafes, and pubs. Regardless of the purpose of your visit, you will be delighted with the renowned, discreet service.

Nearest Airports
Malmo Sturup (MMX) - 32 km, 32 mins
Copenhagen (CPH) - 31 km, 36 mins
100% verified reviews from Albrecht Golf Travel clients
Wonderful
Reviewed August 15, 2018
There are no comments available for this review
Monday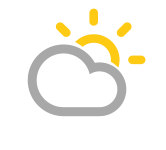 22°C
Tuesday

22°C
Wednesday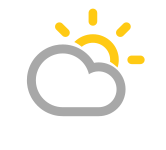 23°C
Elite Hotel Adlon
Mäster Johansgatan 15, 46 40 24 85 00, S-21121 Malmö, Sweden